Our blog is the place to learn more about Compex.
Fun, outreach, tech passions and the ways in which it all has purpose.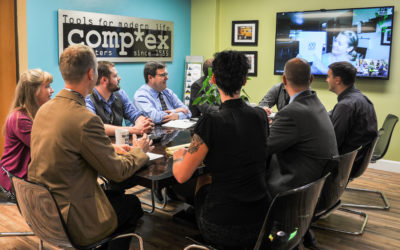 How to Hold Effective Video Conferences and Digital Meetings The modern business is on the go and needs flexibility, documentation and connectivity to keep moving forward. Hold your meetings on a digital media platform and stay in the loop. 7 Simple Steps for...