Our blog is the place to learn more about Compex.
Fun, outreach, tech passions and the ways in which it all has purpose.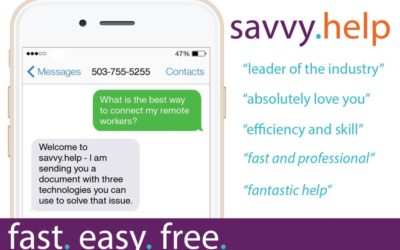 Announcing, Savvy.help, powered by Compex! Savvy.help is a new business-grade service for obtaining do-it-yourself answers to common technical questions. The service is free of charge and only available to Oregon businesses. Oregon based businesses are encouraged to...