Our blog is the place to learn more about Compex.
Fun, outreach, tech passions and the ways in which it all has purpose.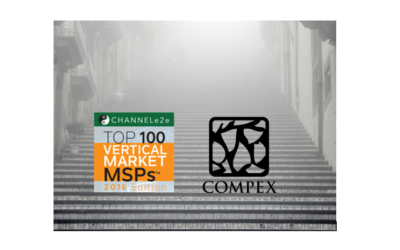 Compex takes the #55 slot on the ChannelE2E's Top 100 Vertical Market MSPs List for 2016, based on Q1 research results. To see the full list, click HERE. Compex has been named to After Nines Inc.'s ChannelE2E 100 (http://www.channelE2E.com/top100), which...