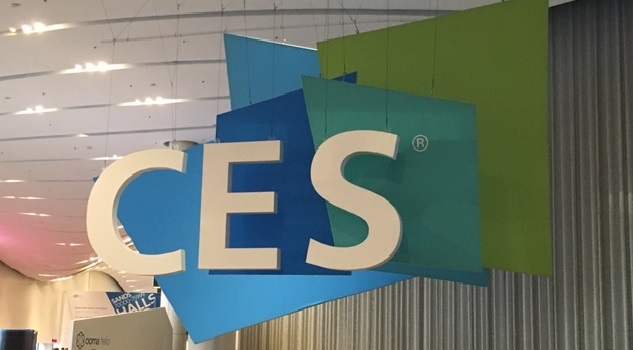 Hi Everyone,
Just thought I would drop you a line from Vegas, in between stretching to recall my high school Japanese language skills and navigating crowded aisles of unbelievable gadgets!
I am here on official Compex business, but also to feed my inner techie as well.
I am at CES, the largest electronic trade show of the year! The what's-what and who's-who of upcoming technology for 2016 and beyond are here and dazzling everyone.  Sure there are people carrying drones, self-driving cars and Bluetooth toothbrushes. And not much of those technologies have a business application (yet!), but I wanted to share with you some of the things I am seeing.
*2016 boils down to 5 key points of interest*
1. Everything is Virtual or 3D
2. Technology and health thrive
3. Buildings are alive
4. 3D printing is everyday
5. Sensors are everywhere
Check out this short iPhone video of Projected Holograms… Can you imagine if these were part of everyday, normal life?
So why am I here, and what does the list mean to you?
Well, it means that technology is creeping… no… more like flying into every single aspect of common life faster than you'd think. Before coming here, I assumed I was prepared with my new iphone, my home lights and speakers wired into the internet, and a few 3d printers at work. But no… This is different. After being here a day, I can see very cleary that we are achieving technical critical mass. We are seeing the reality of technology applied to EVERY area of life. Don't get me wrong. There have been a lot of concepts and I have seen some really bad ideas- but a lot of amazingly great, life saving, business changing ideas as well.
So what's next?
Is Compex going to replace your computer with a robot next week? Probably not, but we are going to be preparing the ecosystem that is our Business Technology Support. And since it all runs on the infrastructure of tomorrow-  we are going to continue our commitment to building world class business networks that can support the future devices of business technology.
My Takeaway:

Every business is now a tech business (it's not a choice anymore) and high-tech integration will be as common as seat belts in cars, debit cards and carrying a phone with internet in your pocket.

Technology is always moving forward. And so are we. As a culture, as a company and as a team of techs! But don't fret, Compex Hero Technicians are here to help.

I'm looking forward to the future and more time spent doing what we love!

Signing off for now,

Matt