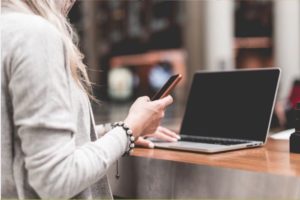 It's 2017. Time to consolidate your tech. Retire what you don't need and upgrade what you do. It's a new year… and you need a new tech plan.
Here are Compex' tips for consolidating your technology and making life a little bit easier.
Trade in multiple desktops for a single laptop
You might think… I don't have multiple desktops! But if you think of the computer on your desk, the laptop you bought for traveling, and the fact that you sometimes work from home on your personal desktop… that's a few too many! This time around, invest in a nice laptop with docking stations at home and in the office. It's cost effective and adds even more functionality with a large monitor, full keyboard and mouse!
Use an iPad, smartphone or other smart devices in place of the traditional desktop or laptop
You have a lot to gain as far as aesthetics and ease of use. Plus, the cost can be significantly lower upfront.
Move your infrastructure to remote servers and very light computers
And when we say light, we mean light. The newest desktop technology could be mistaken for a flash drive, as it's only 4 inches long! Just plug it in and go.
Automate, Automate, Automate
Many of the tasks that occur in the office are born from limitations of old technology. Talk to your account manager about automating processes that drag your team down and cut productivity.
Voice Activation
Tap into the idea of voice activation. Can small jobs be done by Alexa or a similar voice activated device? Ask an account manager how Compex is putting Alexa to work in our office.
We have finally reached an awesome place in business tech advancement that allows for the removal of uni-task computers and the on-boarding of devices that cost less and work better.  Schedule time to make some strategic upgrades this year with your Compex account manager. You will be happy you did!