With more than 15 years in the industry, the knowledge we have gained can be narrowed down to nine core services for modern business.

Cloud Managed Wireless

Increased Speed and Managed Bandwidth

Web Conference Accounts

Company Document Management System

Cloud Storage

Shared Calendars
Get 
The Cloud
Working for You
WE MAKE IT EASY TO HAVE ALL THE BELLS AND WHISTLES
The smartest and safest way to do business these days is with the support of the Cloud. Believe it or not, the Cloud was not created equal. If you need or want services that will bring new efficiency to your infrastructure, contact Compex for all the expert advice you could need. The ways in which we harness the flexibility of the Cloud make it the best and easiest way to back up, manage, store and extend your business.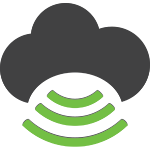 I didn't know the cloud could do so much! Thanks, Compex!

System Updates, Maintenance and Monitoring

Phone and Remote Agent Support

Daily Desktop Backup

Proactive Management and Device Security

Advanced Server System Integration
Not Just Great
Tech Support
Complete and Total Business Support
THE COMPLETE SOLUTION FOR TECHNOLOGY THAT TRANSFORMS
Compex clients enjoy peace-of-mind beyond measure because they have the proactive, ongoing support and maintenance of the hardest working tech staff around. Our local staff is courteous and friendly, not to mention professional and discreet! We pride ourselves in providing quality support while also keeping systems up. No request is too large or small for our innovative team of business problem solvers. Getting the help you need is no problem with the Compex can-do attitude. And if you have a Mac based network, we are here to help you too as a member of the Apple Consultants Network.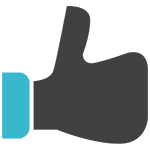 Compex always has our back and best interests at the heart of their work. Your support team rocks!

Web and Online Training

Continuing Education

Compliance Training

Professional Credits

Complete Training Systems
Ever Changing 
Technology
Needs Ongoing Learning
A TEAM OF EXPERTS WITHOUTH THE TRADITIONAL TRAINING HEADACHES
Is your team committed to ongoing learning? If so, you have a new resource in Compex! We have onsite facilities in our beautiful Silverton office, or we can bring the learning directly to your location of choice. We offer a number of different training mediums intended to meet the needs of all our clients. Consult with us for training advice, or schedule a trainer to conduct your requested exercise.  Because technology systems are ever changing, training options need to be fresh, available and easy.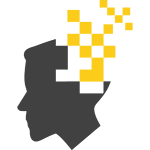 Thank you for helping our employees improve their workflow and gain confidence!

Personalized Domains

High Quality and Professional Templates

Make It Yours- Add your Photos, Ideas and Content

Add-On Features like Social Media Integration and Search Engine Optimization

Mobile Responsive Designs
Your business is
nothing
Without a Web Presence
IF YOU CAN'T BE FOUND ON THE WEB, YOUR BUSINESS DOESN'T EXIST.
Bring your business into the 21st century marketplace with a responsive, mobile-friendly and professional web presence. Our designers create professional looking websites, without the graphic designer price tag. Your website needs to tell the world who you are and create a strong call to action so you can generate leads and create new business opportunities. Pair with social media sites for a knock-out punch. Check out more information at compexwebsites.com Don't wait another day!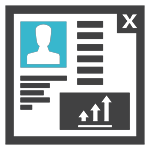 We didn't need much and we got so much more than we expected!

Enterprise Class Hardware from brands like Lenovo, Cisco, Intel and HP

Software from Microsoft, Adobe and Dragon

Equipment Rentals and Trials available on most Stocked Hardware

Special Buys for Our Clients to Celebrate Our Vendor Relationships
You need 
Products
Get them in one call
QUOTES, INFORMATION AND DEMOS TO HELP MAKE THE RIGHT DECISION
It used to be that small businesses were excluded from some of the best technologies available. Well, Compex has bridged the gap between small business and the 'big guys' and made enterprise technology available to all.  We are a complete solution provider, meaning we give you not only great installation and support, but the hardware, software and cloud services your business needs as well. Everything we offer is acquired by Compex verified vendors and offered at the most competitive prices available. Our clients enjoy simple procurement and hassle-free vendor returns.
Ask for a quote today!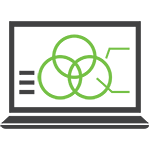 Your hassle-free exchanges make all the difference with ME not doing the actual returns. Thanks!

Mobile Device Management

Cloud Connectivity

Mobile Integration

Everywhere Access

Business Protection
Mobility 
on the go
And Working for You
YOU DON'T HAVE TO SPEND BIG BUCKS TO OPERATE LIKE BIG BUCKS
Let's face it, business machines don't just sit on the desk anymore. Between laptops, tablets and smartphones, business is definitely on the go! That's why it's more important than ever to have the mobile device management, security and support you need to keep your work force on the move. Your phone is a computer and it needs to be treated as such. The same threats workstations pose, now apply to smartphones and because you rely on them, it's necessary they work in and out of the office. Let all your wireless tools work together safely and expand the reach of your toolbox! Where will freedom take your business?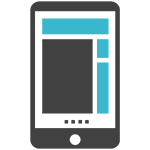 Our sales team is connecting more and selling more now that we have the right stuff.

Built-in Calling Features

Hosted in the Cloud

Desktop Integration

Virtual Receptionist

Call Reporting

Mobile Applications
Phones so
 Great
You'll Want to Call Home
WANT MORE FROM YOUR PHONE SYSTEM?
GIVE US A JINGLE.
More than just voice over internet protocol, VOIP is the best way to get a professional, fully functional system that offers flexibility, features and affordability. Our trained experts can assist you in selecting a system that will handle collaboration between your offices, locations, conference room, mobile devices and even remote workers. Say good-bye to insane monthly phone bills. VOIP systems are feature-rich, and small-to-medium sized business budget friendly.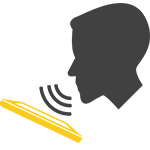 We love our VoIP and can't believe we lived with the problems of the old system for so long.

Business Technology Focus

Budgetary Planning

One-Time Assistance

On-Going Consultant

New Office/ Remodel
From
 Feet 
on the 
Ground
To Business Reports and Insights
COMPEX OFFERS CONSULTING TO FIT EVERY BUSINESS NEED
Sometimes you just need sound advice, other times you need a hand. Here at Compex, we have both. We know what it's like to have complex business questions and not know where to turn for answers. Sometimes you just need solid business advice from a trusted professional. We know, because we rely on professionals for our essential business functions too.  Compex can give a second opinion, plan a project or advise building a network that allows your business the growth, stability and   return on investment you deserve. There is only one way to know if consulting is a good idea… contact an account manager today to schedule your consultation or network assessment.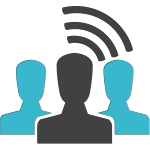 You saved us over $25K a year with that simple idea. I am so glad we partnered for that project.

Physical & Environmental Safety

Disaster Prepared Redundant Systems

User Integration and Security

User Specific Controls, Policies and Restrictions

Enterprise Web Security Appliance and Access

Managed Backup Systems

Advanced Infrastructure and Security
Predictable
Business Security
Reliable Daily Operations
COMPEX COVERS ALL YOUR BASES AND HAND DELIVERS MORE THAN ENOUGH PEACE OF MIND
Compex has trained specialists in the field of "saving  bacon." More than just anti-virus and daily threat security, we manage physical controls, backups, security audits… anything to keep your business and interests protected. We are happy to walk you through each stage of protection and develop a personal plan for your specific business needs. The field of business protection is so complex, it's a good thing you found us. Certainly, there are an overwhelming number of resources out there, let us explain your options today.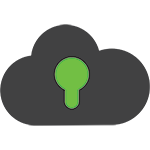 We wouldn't dream of having a business without the safeguards that we get from you.