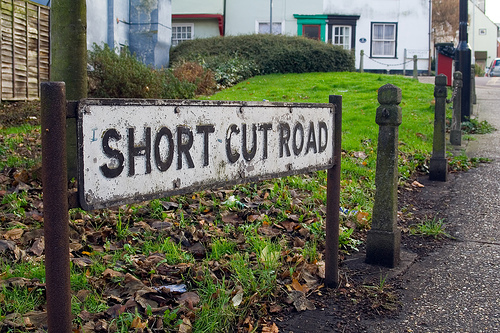 I have worked in this industry a while and I have been on a personal budget even longer! One of the things you sometimes have to learn the hard way is that you really suffer if you are not proactive in tucking away money for big repairs- think car, home or medical! I hate to say it, but I have seen some HUGE catastrophes come out of business owners taking shortcuts on their budget and getting their business nowhere in the end! It usually costs more to fix than it would have been to maintain. Sound familiar? Read on…
Home grade tech is not business ready.
If can seem like a significant savings to purchase home grade workstations, laptops, printers and internet routers for your business. But you will find that it costs more in the long run because this equipment is not designed to be run 10-14 hours a day, like business grade technology.
Real Life: Picture an old VW Beetle straining to pass on the freeway, uphill. While fun to drive and restore, it's not typically a car known or intended for intense driving. Think sports car for that kind of performance.

Home computers are a mess when it comes to the demands of the business work day. Leave them at home with lazy house cats, and treat yourself to a business class machine!
Even if the computer is running, it might not be working properly.
It's definitely costing more to power it, wait for it, back it up and retrofit it. Employees become conditioned by their technology and perceive faulty equipment as regular use. Meaning… their technology abuses their patience, time and ultimately the bottom line.
Real Life: Just because an employee is willing to come in 30-minutes early to boot the office computers, does NOT make this a healthy human/tech relationship.  Don't fall into these bad habits! Slow boot times, response times and connection issues are huge warning signs that workstations are about to fail. Replace them before they cause problems and cause downtime.

Don't let your technology fool you! Notice the warning signs of antiquated equipment and when it's time, recycle or re-purpose the hardware and replace them.

We will recycle it for FREE in a manner that makes the Earth happy too! Just like the aforementioned VW Beetle, send those computers into retirement- perhaps at the old Volks home?!
True IT management is about minimizing risk and emphasizing profitability.
Someone once told us that they manage their IT "just fine on their own" and wouldn't benefit from having even the minimum level of Compex monitoring and back up. Trusting they knew their business best, we walked away from the meeting satisfied they had their bases covered. It wasn't 6 months later that this same business owner was at our doorstep, server in hand, praying for a miracle. A power surge had fried the server's hard drive, motherboard and everything else in the box. All of their data was lost. We only maintain back-ups for our contract clients, and unfortunately this poor budget-conscious business owner had opted to manage their own back-ups (also fried on-site), didn't have a surge protector, and lacked the proper insurance. Believe me, if we had the back-up… we would have given it to him!
Real Life: There are very few times in life when an offer will be made that will save your bacon, help you make more bacon and cover the costs of anything that goes wrong.

When you work with a Managed Service Provider for your IT management, you get so much more than a company to fix problems. You get a team of people who plan ahead and watch out for your best interest.

They are motivated to get it right, the first time and they use the collective effort to make sure nothing goes awry.
I hope this has been enlightening. If you are making some of these mistakes as we speak… give me a call. 503.873.0188 or send me an email
HERE
. I can set you up with a free consultation and a plan to get you back on track. No judgments, promise!
If you want more tips for how to set an IT budget, click 
HERE
.
If you need a starting place for building a budget, check
HERE
.
Until next time,